Porcelain Veneers & Crowns
Porcelain veneers are a natural-looking cosmetic treatment that can provide a dramatic smile makeover. Veneers can be applied to one or several teeth to correct conditions such as:
Correct gaps between the teeth

Correct uneven lengths

Correct slightly misaligned teeth

Correct discoloration

Restore chipped teeth

Correct teeth that are slightly crooked

Change the size or shape
Veneers are a very thin layer of material covering the front of the tooth surface and slightly wrap around the sides and biting edge of the tooth. Veneers are bonded to the tooth surface, so they fit seamlessly with the contours of the natural tooth. Porcelain veneers are highly resistant to coffee, tea or other staining. Because they are thin, light can shine through them and they take on the natural color of the underlying tooth.
In cases where more coverage is needed because tooth damage is substantial, porcelain crowns can provide a more esthetically pleasing result.  Crowns also offer improved strength to teeth which have been weakened. Crowns may be used in cases such as the following:
Replace fractured or cracked teeth

Provide support to badly broken teeth or those with large unsightly fillings

Immediate reconfiguration of moderately misaligned or misshapen teeth

Dramatic aesthetic improvements to stained, discolored, or chipped teeth
---
After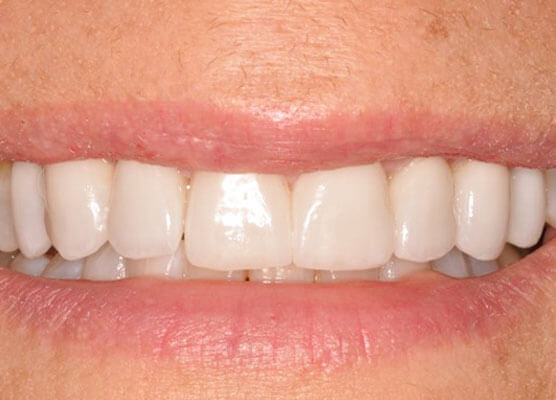 Before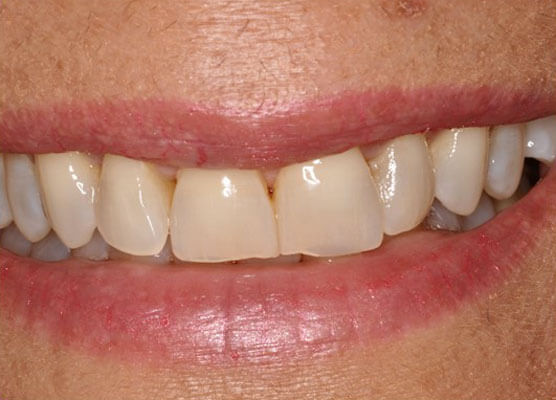 ---
After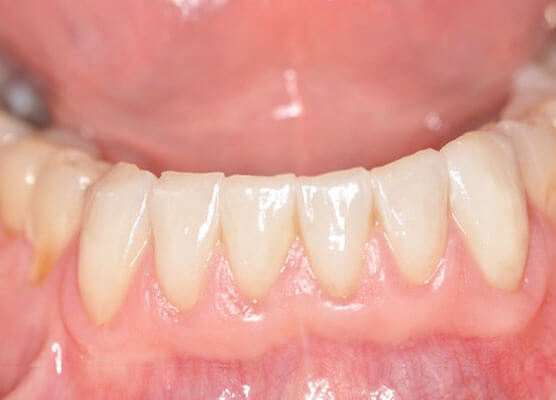 Before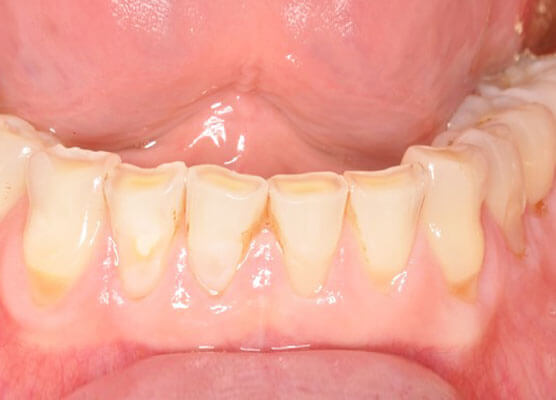 ---
After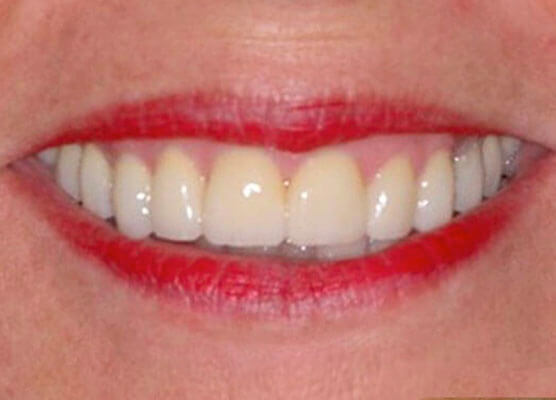 Before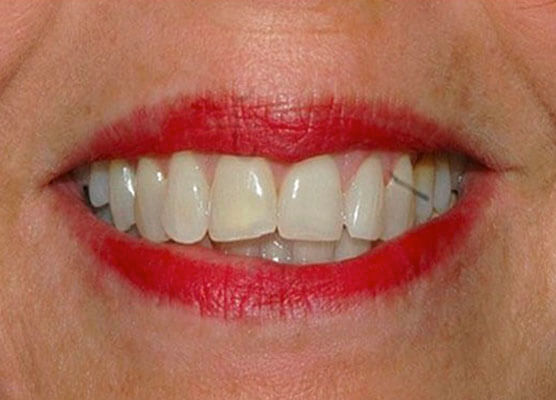 ---