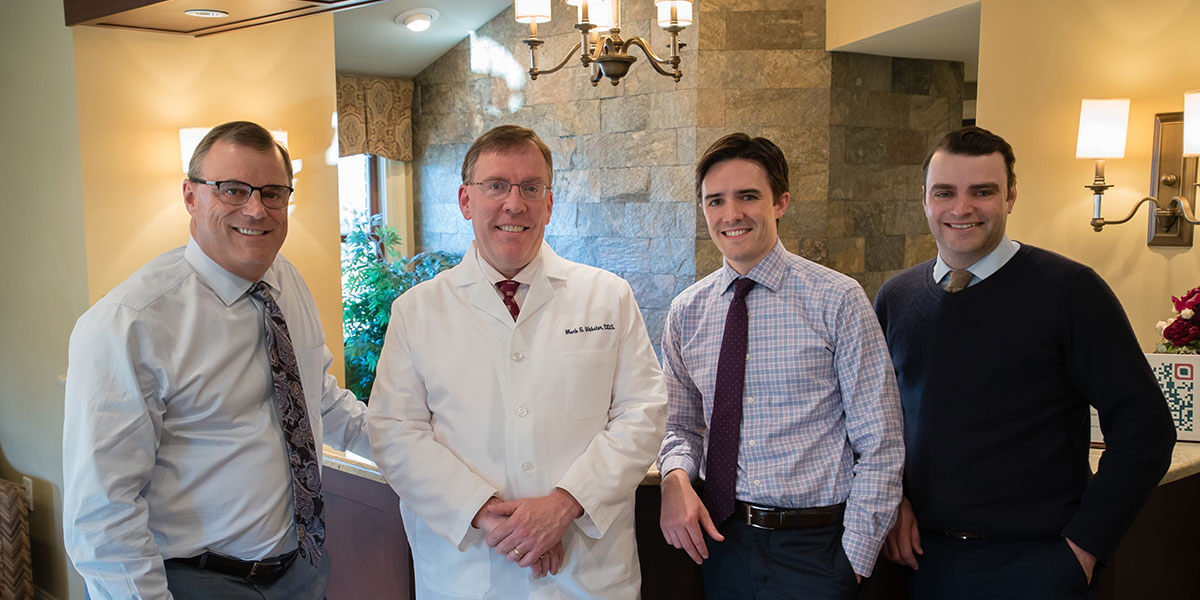 Hear What Our Patients Are Saying!
---
---
Read What Our Patients Are Saying!
---
---
I have been going to Dental Health Concepts for many, many years. I broke a tooth over the weekend. Not only did the doctor on call phone me giving advice as to how to keep comfortable encouraging me to call if symptoms got worse, but I was seen immediately on the following Monday and a temporary fix was provided to keep me comfortable until a larger procedure could be scheduled. They are the best and I couldn't recommend a more loyal team including the front staff when you call.
---
---
I am a new patient at Dental Health Concepts. I have had excellent care and treatment by the staff and dentists. I would highly recommend this practice. They are professional, courtesy and patient centric. The staff is extremely friendly, accommodating and always have a smile. Dr Crowley is wonderful. Very thorough and honest. He does a great job keeping you comfortable – I have never felt a bit of pain in his chair! Kerry makes you feel so comfortable with friendly, outgoing personality. Her years of experience show in her expert care. This is a great team!
---
---
I've been a patient of Dental Health Concepts since 1966. Through the many years myself and family members have received and continue to receive excellent care from the doctors and their staff. Their compassionate care helped me overcome my fear "of the DENTIST". My teeth are in good shape and I am grateful to all of them.
---
---
Great hours, friendly and caring dental hygienist and dentists. I am a head/neck cancer survivor and my dentist was very supportive of my dental needs pre, during and post radiation, which I had around my jaw. Can't say enough good things about this practice.
---
---
The top of my K9 had broken, and I was nervous about the color not matching, but Dr. Andrew Tonelli matched it PERFCTLY!! My friends were blown away by the amazing job he did. You can't tell there was ever a piece missing. He's the best dentist I've ever had and I've had A LOT of dentists.
---
---
Luann was able to fit me in same day to fix a broken crown. Dr. Tonelli did his usual excellent job in crafting a temporary replacement. His assistant Deb was professional and friendly. DHC has been taking care of my mouth for nearly 15 years, and I trust them completely.
---
---
Dental health concepts is the best. Dr Webster and the staff are exceptional. I have been going there for over 15 years and ALWAYS get great care. I can't say enough how great this place is. I would suggest anyone looking for a dentist to go here.
---
---
I would HIGHLY recommend this practice, particularly to any parents of anxious children. The team are incredibly sensitive to their concerns and skilled in obtaining their "buy-in" to whatever is needed!
---
Leave A Review!
---
One of the biggest compliments we can receive is a review from one of our valued patients. Would you like to leave us a review? Use your favorite social media/review site to do so. Thank you so much for your review!
---